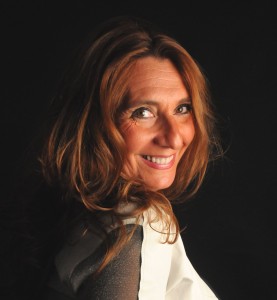 Déborah Perret is a keen and fascinating actress!
---
Her career began when she was only a child, in a very famous advertisement. She next started to dub the voice of the heroine in the popular manga Maison Ikkoku, which became a cult series.
---
Deborah quickly developed her talent: after playing Ionesco, Feydeau as well as many plays of Danielle Volle on stage, she decided to devote herself exclusively to dubbing.
---
Her talent was recognised very quickly and she became one of the official voices of Cate Blanchett, in particular in The Lord of the Rings trilogy and in The Hobbit. She regularly dubs leading American actresses such as Julianne Moore (Magnolia, The Hunger Games), Sandra Bullock (Crash), Jennifer Lopez (The Cell, Monster-in-Law, etc.), Cameron Diaz, Holly Hunter (The Incredibles), Geena Davis (Commander in Chief), Maria Bello and Salma Hayek (After the Sunset, Lonely Hearts).
---
On TV, her voice became a household name because of Santa Barbara, and she went on with other cult series such as Melrose Place, The Walking Dead and The Pretender.
---
Not content with being a respected and sought after dubbing actress, she has also gained renown as an adapter for the cinema. This is proven in the French versions of blockbusters that she has made: The Expendables, Hugo, Blade, Final Destination, Rush Hour, The Lord of the Rings, The Hunger Games, The Wolf of Wall Street, etc.
---