Since 2013, Europe 1 has accompanied and will continue to support the major prestigious events aimed at the general public like La Nuit aux Invalides and Les Luminessences d'Avignon. It is extending this partnership today with LA CONQUETE DE L'AIR, l'épopée Dassault, une aventure française, a show that Europe 1 is proud to be supporting for its first edition at the Grand Palais.
---
A station for the people that sets itself high standards, Europe 1 combines information, entertainment and culture. The station considers itself to be modern and responsive and has a close relationship with listeners, and is rigorous as well as humane. It is followed by nearly 4.8 million listeners aged 13 years and more*. Europe 1 is also very active on the social networks; it is in this respect the first general-interest radio station on Facebook (419,706 fans), Instagram (over 12,000 subscribers), Google (185,594 subscribers) and the second on Twitter with 622,000 followers. The most commented general-interest radio station on Twitter**, on 26 August 2015, Europe 1 also launched its own Social Room backed by Twitter France.
---
The Europe 1 website has 3 million unique visitors (source NNR – January 2015) and records more than 10 million visits per month on the average (source AT Internet).
---
With over 9.3 million downloads per month (source Médiamétrie, January 2015), Europe 1 is today the leading station for podcasts.
---
*Médiamétrie 126,000 radio: S14J15 13 years and older 5am-midnight AC
** (Source: TOPSY) Measurement made between 16 August and 14 September 2015
---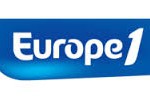 ---