The conquest of the skies… A rich and fascinating human adventure, globally shared, and for a greater part, initiated and achieved in France.
Dassault Aviation played and continues to play a special role in this conquest in historical, effective and symbolic terms. A company that inspired dreams, and has created legendary aircrafts such as Mystère, Mirage, Falcon and Rafale.
---
The first large-scale production by Marcel DASSAULT was the Éclair propeller, which had its hour of glory in defending the skies of Verdun 100 years ago in 1916. That was the beginning of an adventure that has since then been resolutely future-oriented.
To celebrate its centenary, Dassault Aviation has teamed up with Amaclio for a grandiose show at the Grand Palais to share this anniversary with as many people as possible.
Dassault Aviation will give part of the show proceeds to charities that champion causes close to its heart and which it has been supporting for many years.
---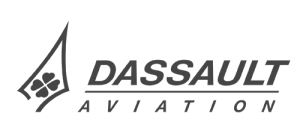 ---